The Meadows Mental Health Policy Institute provides independent, nonpartisan, data-driven, and trusted policy and program guidance that creates equitable systemic changes so all people can obtain effective, efficient behavioral health care when and where they need it.
The Meadows Institute grew out of The Meadows Foundation's unyielding concern for the people of Texas. In 2014, The Meadows Foundation established the Institute as an independent nonprofit organization, and in 2018 we launched our first regional center for Houston and the Texas Gulf Coast as The Hackett Center. In 2021, we added the Paso del Norte Center to serve El Paso and the surrounding region. 
With offices in Austin, Dallas, El Paso, Houston, San Antonio, and the Panhandle and initiatives in every region of our state, the Meadows Institute has become the most trusted source in Texas for effective, efficient, and equitable policy and programs driven by results-oriented analysis and proven solutions. We are also now growing that trust nationally to address the historic mental health and substance use challenges that COVID-19 laid bare across America and the world. 
Our team works at the national, state, regional, and local levels to help mental health and substance use treatment systems improve, scale best practices, develop resources, and increase public awareness and trust to bring people everywhere the most effective treatments for recovery from mental illness and addiction. The Meadows Institute's vision is for Texas to be the leader in helping our state and nation meet the needs of all people with mental health and addiction challenges. 
Our Vision for the

Future
Making Texas the national leader in meeting the needs of all people with mental health and addiction challenges.
As the world struggled to recover from the pandemic, in 2021 the Meadows Institute's work spanned from Austin, helping the state scale up care for Texas children, to Washington, D.C., promoting national efforts to expand access to and improve the quality of care in Texas and elsewhere.
January
The 87th Legislature gaveled into session in Austin.
We initiated our work to help JPS Health design a new psychiatric emergency center, double its psychiatric inpatient capacity, and expand community clinics as part of Tarrant County's billion-dollar bond initiative.
The Hackett Center completed its work on the Rebuild Texas Initiative, creating more resilient communities by helping people cope with natural disasters, the COVID-19 pandemic, and other traumatic events.
February
The Caruth Police Institute (CPI) at the University of North Texas at Dallas was established as an ABLE Center of Excellence to reduce use of force in policing across Texas.
Andy Keller, Institute President and CEO, appeared on a keynote panel at the influential Texas State of Reform Conference to help ensure mental health was at the center of legislative policy discussions.
The Meadows Institute presented the final Behavioral Health Needs Assessment for Fannin and Grayson Counties to the Texoma Health Foundation.
March
Andy Keller testified in front of the Texas House Appropriations Subcommittee on Article II (budget committee) on how COVID-19 has affected mental health in Texas.
The Meadows Institute launched its 2021 speaker series, featuring experts in implementation science, evidence-based practices, health equity, financing, and more.
Andy Keller testified in front of the Texas House Committee on County Affairs on mental health needs at the heart of legislative deliberations.
May
First Lady of the Texas House Kim Phelan kicked off Mental Health Awareness Month with an Okay to Say broadcast from the Speaker's Residence—Speaker Dade Phelan made a special guest appearance.
Okay to Say mental health resource kits were delivered to 181 Senate and House offices at the Texas Capitol.
The 87th Legislature (regular session) adjourned with another session of historic gains for mental health, expanding access to primary care-based mental health care to its Medicaid program, investing more in the Texas Child Mental Health Care Consortium, and continuing its efforts to rebuild and expand Texas state psychiatric hospitals.
June
The Meadows Institute hosted the first of five legislative briefings in West Texas, Dallas, San Antonio, Austin, and Houston to discuss the advances in mental health care in the 87th Legislative Session.
Andy Keller examined how the mental health effects of the pandemic were affecting economic factors in an international webinar hosted by the Organisation for Economic Co-operation and Development (OECD) New Approaches to Economic Challenges initiative.
The Meadows Institute's Lone Star Depression Challenge was awarded the $10 million Lone Star Prize, selected by Lyda Hill Philanthropies and Lever for Change.
July
The Meadows Institute established the Paso del Norte Center in El Paso to provide policy and program guidance for regional initiatives and advance overall mental health awareness efforts.
The Institute and the Texas Association of School Administrators hosted a webinar on how schools could use relief funding to build equitable and sustainable systems of support for students and staff.
The Meadows Institute presented a series of recommendations to the San Antonio City Council's Public Safety Committee to improve police procedures.
August
The Hackett Center and MAMH hosted the Fourth Annual Nantucket Children's Mental Health Summit.
Okay to Say began a statewide public radio campaign on various NPR podcasts, including NPR News, TED Radio Hour, and Fresh Air.
Okay to Say focused on mental health in women's athletics in its "Let's Talk" Facebook and Instagram Live series, hosting professional athletes and experts.
September
The Collaborate in an Orderly and Cohesive Manner (COCM) Act was introduced into the U.S. House.
The Texas Legislature's third special session included appropriations from the American Rescue Plan Act of 2021 (ARPA).
The Institute provided Texas lawmakers with recommendations for one-time uses of ARPA funding related to surge capacity for mental health needs.
Okay to Say launched a new campus toolkit to encourage college students to speak up when they need support.
CPI was chosen as the home of the Texas First Responder Peer Network to address mental health and prevent suicide, the country's first statewide integrated effort.
October
Engage & Excel '21 brought together national experts, innovative policymakers, and trailblazing community leaders from 24 states.
Retiring Senator Jane Nelson received the inaugural Tom Luce Award for Mental Health Policy Transformation in recognition of her profound contributions to improving mental health care.
Andy Keller appeared before the Texas House Select Committee on Youth Health & Safety, tasked with improving the coordination of mental health services, education, juvenile justice, and family and protective services.
Andy Keller was a panelist discussing philanthropy and mental health during the prestigious Milken Institute Global Conference in Beverly Hills, CA.
The 87th Legislature's third and last special session came to a close.
The Paso del Norte Center announced its founding leadership cabinet.
December
Hackett Center Emeritus Director Gary Blau, PhD, named Senior Advisor for Children, Youth and Families within the Office of the Assistant Secretary for Mental Health and Substance Use at SAMHSA.
The Meadows Institute team can be found helping communities analyze needs and improve their mental health care capabilities, working with state and national leaders to improve policy, coordinating with public safety and law enforcement officials to better and more safely serve their communities, bringing people together, and spreading awareness about the importance of mental health care.
In 2018, we launched The Hackett Center, our first regional center for Houston and the Texas Gulf Coast. In 2021, we added the Paso del Norte Center to serve El Paso and the surrounding region. These centers drive collaboration, change, and systemic improvement across their regions.
Throughout 2021, we worked with proponents of revolutionary change and devoted community leaders who hold the keys to improving the way we think about, respond to, and treat mental health and addiction issues in the Rio Grande Valley, across America, and around the world.
Tracy J. Yellen helped establish the Paso del Norte Community Foundation, which includes the Paso del Norte Health Foundation and a growing philanthropic community. As CEO, she has been instrumental in the Health Foundation's mission to improve health and prevent disease for the 2.6 million people who call the Paso del Norte region home.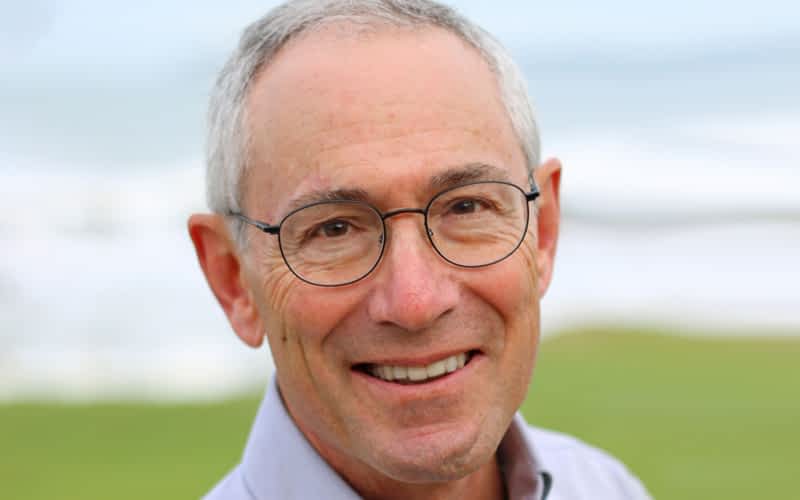 Dr. Thomas Insel is a nationally renowned psychiatrist and neuroscientist, co-founder of MindSite News, and a former director of the National Institute of Mental Health. His book, Healing: Our Path from Mental Illness to Mental Health, was released in February 2022 by Penguin Press.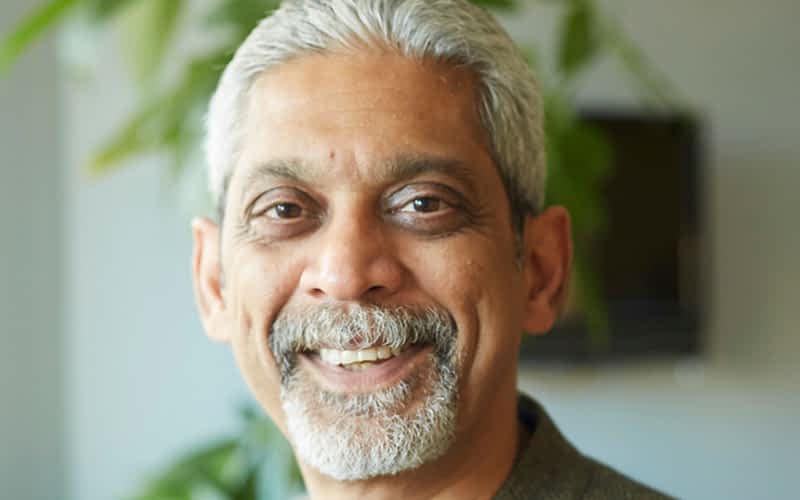 Years ago, Dr. Vikram Patel saw the potential of empowering non-specialists to deliver mental health care to people who live far from the nearest psychiatrist or psychologist. Today, technology and science have not only made such an approach possible, they have also made it a growing part of the global conversation about how to deliver needed care. And it has a name: EMPOWER.
We recognize and appreciate the generosity of our supporters, whose involvement makes it possible for us to do the work we do. We have hope for the future and are working hard to make that future happen, and their support brings us closer to that vision. With humble gratitude, we thank them.
Visionary
The Meadows Foundation, Inc.
Lyda Hill Philanthropies™
The Hackett Family

Benefactor
Charles Butt
The George and Fay Young Foundation
Harold Simmons Foundation
New York Life Foundation
Paso del Norte Health Foundation
Pew Charitable Trusts
The Rees-Jones Foundation
Robert Wood Johnson Foundation
Deedie Rose

Champion
Episcopal Health Foundation
The Greehey Family Foundation
Methodist Healthcare Ministries of South Texas, Inc.
St. David's Foundation
Wallace Foundation
Wood Next Foundation

Leader
The Powell Foundation
Scharbauer Foundation
Sosozei Foundation
Texoma Health Foundation
University of North Texas at Dallas Foundation

Advocate
All It Takes
The Annie E. Casey Foundation
AT&T Foundation
Bowman Family Foundation
Cynthia and George Mitchell Foundation
Chevron
Linda Perryman Evans
Mary Jo Flaherty and Andy Keller
Hackett Family Foundation
Hymowitz Family Foundation
Ippolito Charitable Foundation of Galveston

King Foundation
Elizabeth McIngvale, PhD, LCSW
The Murrell Foundation
Carolyn & Karl Rathjen
Spirit Realty
Taylor Counseling Group
Texas Mutual
Zorich Family Foundation

Community Partners
Austin ED Fund
Alicia D. Smith, LLC
Austin Independent School District
Baylor College of Medicine
Betty Hardwick Center
Boys & Girls Club of Greater Houston
Bluebonnet Trails Community Services
Cardinal 360, LLC
The Center for Integrative Counseling and Psychology
City of Austin
City of Houston
City of San Antonio / Southwest Texas Regional Advisory Council
Children's Health System of Texas
Dallas County
Dell Children's Medical Center
Easter Seals Greater Houston
El Paso Center for Children
Galveston County
Harris County
Higher ED International
Integral Care
JPS Health Network
LifePath Systems
Metrocare Services
Nueces County
Philanthropy Southwest
Texas Panhandle Center
Texas Tech University Health Sciences Center at El Paso
Texas Tech University Health Sciences Center at Lubbock
University of North Texas Health Science Center
University of Texas Health Science Center at Houston
University of Texas at Austin Dell Medical School
University of Texas Southwestern
University of Texas Health Science Center at Tyler
West Texas Counseling & Guidance

Friends
Lenore and William Burke
Coby Chase
Nadine Craddick
Sharon Butterworth
Grant Halliburton Foundation
Henry Harbin, MD
Junior League of Dallas
Harris & Eliza Kempner Fund
Adrienne Kennedy
Becky and John Opperman, PhD
The Richards Group
Stephanie and Phil Ritter
Linda Rosenberg, MSW
James Reeder
Martha and John Ruch
Jeff Wilson
Nancy Woodman

Engage & Excel Partners
Amerigroup
Carrolton Springs Hospital
Cedar Crest Hospital & RTC
Charlie Health
FasPsych
Glen Oaks Hospital
Haven Behavioral Hospital
HEB Central Market
Kingwood Pines Hospital
Mayhill Hospital
Regina Rogers and Kim Phelan
Texoma Health Foundation
Utter Wealth Management Group of Wells
Fargo Advisors
Valley Baptist Legacy Foundation
Chair
The Honorable Harriet O'Neill, JD
Chair Elect
Linda Perryman Evans
Secretary
Albert Hawkins
Treasurer
John Opperman, PhD
Board Directors
Sharon Butterworth
Nadine Craddick
The Honorable Robert Earley
Maureen Hackett
Henry Harbin, MD
Adrienne Kennedy, MA
Patsy Woods Martin

Elizabeth McIngvale, PhD, LMSW
The Honorable Lyndon Olson, Jr.
Kim Phelan
Karl Rathjen, MD
The Honorable Renee Rodriguez-Betancourt, JD
Deedie Rose
Linda Rosenberg, MSW
Lisa Rosenbloom
Altha Stewart, MD
Laura Street
Elam Swann
Jeff Wilson, MSHA
Nancy Woodman
The Honorable John M. Zerwas, MD